Serving your favorite All American Breakfast, signature lunches, baked fresh daily pastries and our custom roasted Founder's Choice Coffee.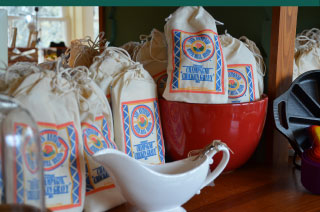 Shop our store to find everything you need to enjoy our restaurant specialties at home. Your premiere kitchen, cooking and bake-wares destination.
Add style and elegance to your special event in one of our many banquet facilities located throughout the Guenther House.
From the beautiful grounds to the Art Nouveau and Victorian styles of the Guenther House, tour the home of the founder of Pioneer Flour Mills.
Browse our selection of carefully curated recipes. Many made with San Antonio River Mill Brand mixes to enjoy all your favorite dishes at home.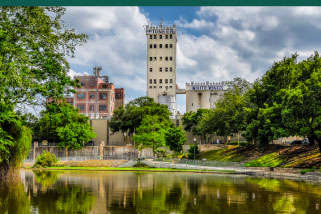 Learn all about the journey of C.H. Guenther, his lovely home and how he established Pioneer Flour Mills on the beautiful San Antonio River.
The Guenther House
205 East Guenther Street
San Antonio, Texas 78204
210.227.1061
sarm@chg.com
Restaurant
Sunday – Saturday | 7am – 3PM
San Antonio River Mill Store
Monday – Saturday | 8am – 4pm
Sunday | 8am – 3pm
The Guenther House
The Guenther House
205 E Guenther St, San Antonio, TX 78204, USA